Joshua Rosner is a managing director at the independent research consultancy Graham Fisher and Co. and was among the first analysts to identify accounting problems at the government-sponsored-enterprises and to warn of the coming credit crisis. He advises regulators and institutional investors on housing and mortgage-finance-related issues. He lives in New York City.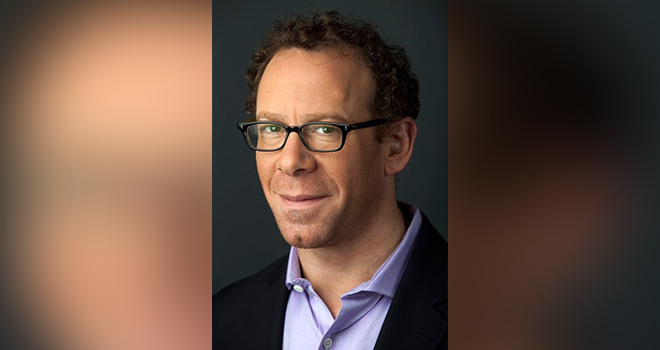 Mr. Isenberg is the co-head of public fundamental credit at Ontario Teachers' Pension Plan (a $6 billion pool of capital), with a focus on investment grade, high yield markets and loan markets. Prior to Ontario Teachers, he was a Partner and the Head of Research at RP Investment Advisors, a $7 billion investment firm focused on investment grade and cross-over credit. Before RP Investment Advisors, Mr. Isenberg was a Portfolio Manager focused on equity long/short strategies in North America and the head of financials sector for Gluskin Sheff & Associates. Prior to his time at Gluskin Sheff, Mr. Isenberg was a corporate lawyer and investment banker in New York City with Shearman & Sterling and Merrill Lynch, respectively (his focus at that time was Derivatives and Structured Finance). Mr. Isenberg graduated with honors from University of Pennsylvania Law School and Cornell University.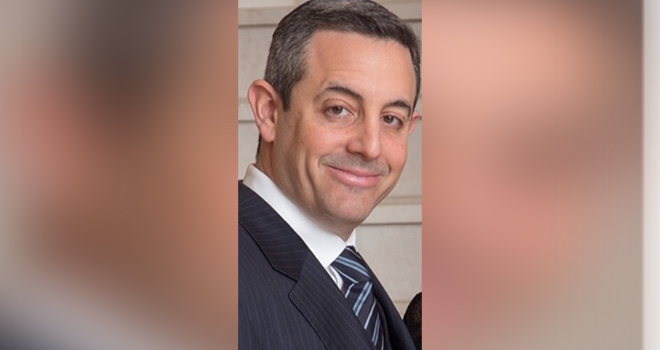 Richard Christopher Whalen is an investment banker and writer who lives in New York. He is Chairman of Whalen Global Advisors LLC and focuses on the banking, mortgage finance and fintech sectors. Christopher is the author of several books, is contributing editor at National Mortgage News, and appears in a variety of other publications and media. He is a member of FINRA and is a Senior Advisor at J.V.B. Financial Group in New York.
From 2014 through 2017, Christopher was Senior Managing Director and Head of Research at Kroll Bond Rating Agency, where he was responsible for ratings by the firm's Financial Institutions and Corporate Ratings Groups. He was a co-founder and principal of Institutional Risk Analytics from 2003 through 2013.
Over the past three decades, Chris worked as a writer and financial professional in Washington, New York and London. He has held positions in organizations such as the House Republican Conference Committee, the Federal Reserve Bank of New York, Bear, Stearns & Co., Prudential Securities, and Carrington Mortgage Holdings.
Christopher holds a B.A. in History from Villanova University. He is the author of three books, including his most recent work "Ford Men: From Inspiration to Enterprise" (2017), a study of Ford Motor Co and the Ford family published by Laissez Faire Books. He is the author of "Inflated: How Money and Debt Built the American Dream" (2010) published by John Wiley & Sons; and co-author of "Financial Stability: Fraud, Confidence & the Wealth of Nations," also published by John Wiley & Sons.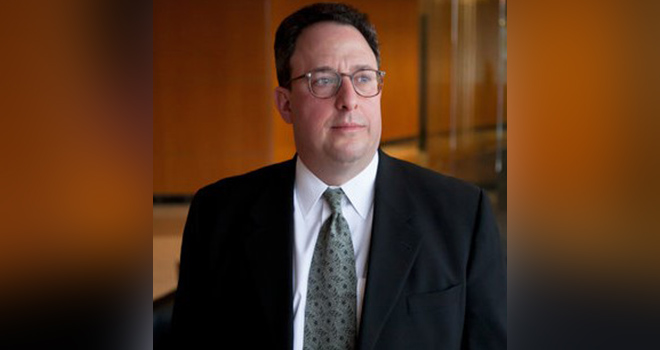 Peter is Chief Investment Officer of Bleakley Financial Group. In his role as CIO, Peter leads the team that is responsible for the development, management and oversight of Bleakley's investment management program, managing the investment committee, and setting the firm's overall investment philosophy, global investment outlook and asset allocation decisions. He also manages two internal portfolio strategies. Peter is also a CNBC contributor and Editor of The Boock Report.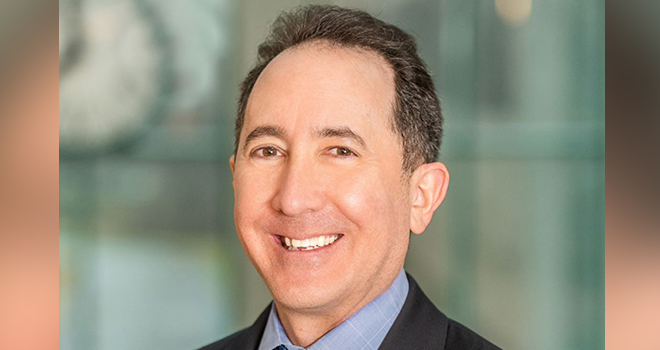 Dr. Nela Richardson is ADP's Chief Economist and the co-head of the ADP Research Institute (ADPRI), where she leads economic research and provides reliable and timely analysis for the public, global and local businesses, and policymakers. Her background and expertise cross many industries, including finance, technology, housing and labor. In response to the accelerated pace of economic change, Dr. Richardson led the launch of a high-frequency revamp of the renowned ADP® National Employment Report in collaboration with Stanford Digital Economy Lab.
Together with her team of researchers, data scientists and financial markets experts, Dr. Richardson drives the Institute's mission to generate datadriven discoveries about the world of work through research initiatives, such as Pay Insights, Global Workforce View and Women at Work, among others. In addition to ongoing labor market analysis, Dr. Richardson provides insights on the dynamic shifts of the economy. She is a highly sought speaker and has delivered remarks at global thought leadership events, including the World Economic Forum Annual Conference in Davos.
Dr. Richardson is also a regular contributor to top-tier media outlets, including Marketplace from American Public Media. She frequently appears on CNBC, Bloomberg, Fox Business CNN, Yahoo! Finance, The Wall Street Journal, FORTUNE magazine, The New York Times, among others. Dr. Richardson's MainStreet Macro blog offers insights on how economic conditions affect small businesses, workers and households. Prior to her work at ADP, Dr. Richardson was Principal and Investment Strategist at Edward Jones, a financial services firm, where she analyzed and interpreted economic trends and financial market conditions and recommended investment strategies. Dr. Richardson previously served as chief economist at Redfin Corp., a national real estate brokerage and technology company, where she led a team of data scientists, economists and writers to track trends in the housing market. She also worked as a senior economist for Bloomberg, L.P., covering housing and financial markets.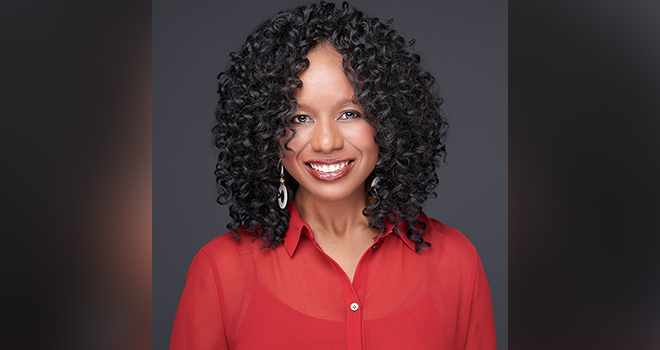 Imagine if you could be a fly on the wall, able to listen in to the Merrill Lynch macro and market morning meetings for the sales and trading group, back in the day when the bank was a research powerhouse. Well, you are going to have your chance! I have assembled the best of the best from my former firm's economics and strategy team – Bob Farrell, Chuck Clough, Richard Bernstein, Gary Shilling and … yours truly, for this upcoming Webcast on Thursday, on April 13th at 4p.m.! We will be talking about the current and future state of the world, how to invest around it, and will also be taking your questions. An hour of your time to hear more than 230 years of combined experience in economic and financial forecasting sounds like a pretty good deal!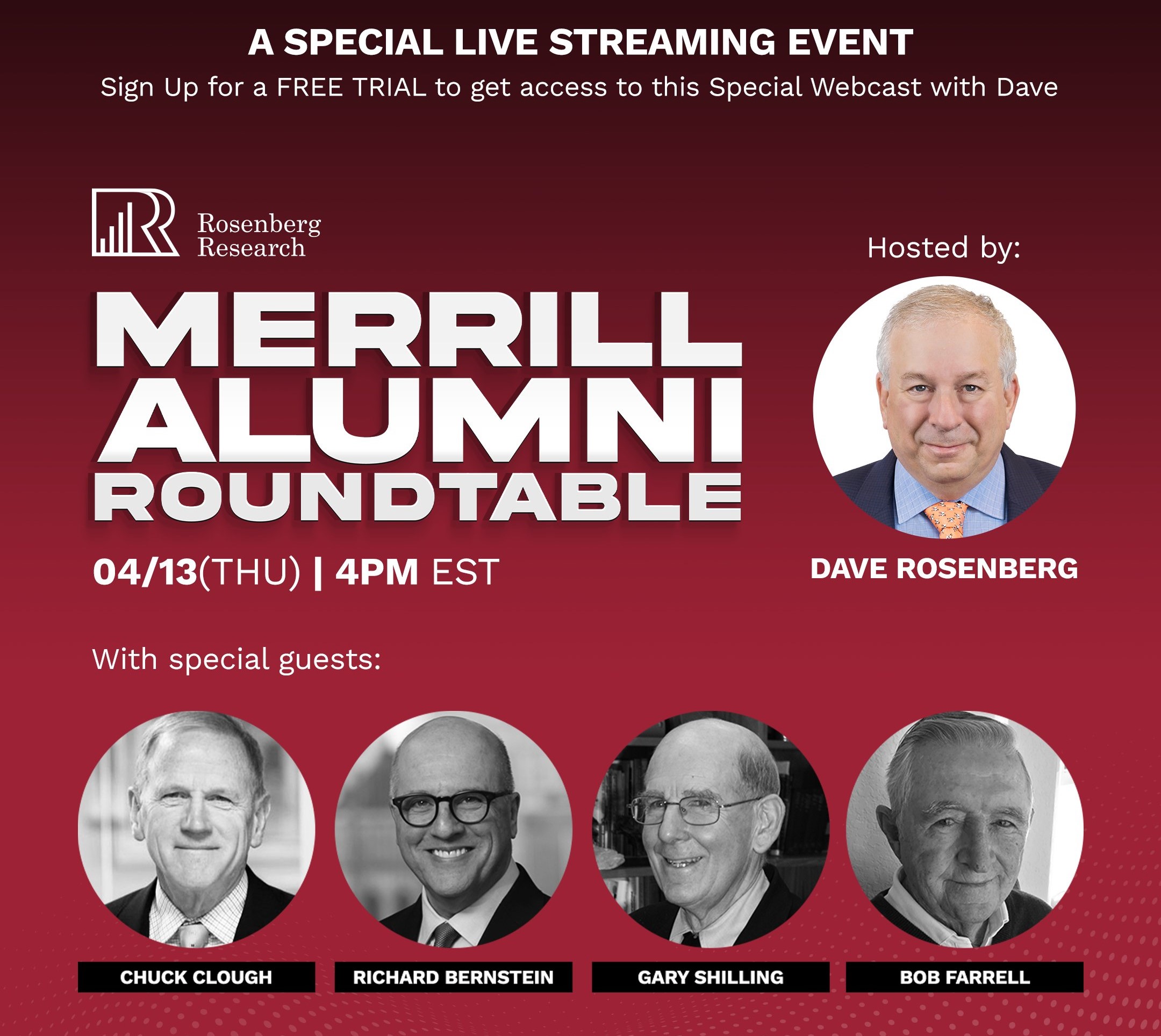 Merrill Alumni Roundtable
Mr. Grantham co-founded GMO in 1977 and is a member of GMO's Asset Allocation team, serving as the firm's long-term investment strategist. He is a member of the GMO Board of Directors and has also served on the investment boards of several non-profit organizations. Prior to GMO's founding, Mr. Grantham was co-founder of Batterymarch Financial Management in 1969 where he recommended commercial indexing in 1971, one of several claims to being first. He began his investment career as an economist with Royal Dutch Shell. Mr. Grantham earned his undergraduate degree from the University of Sheffield (U.K.) and an M.B.A. from Harvard Business School. He is a member of the Academy of Arts and Sciences, holds a CBE from the UK and is a recipient of the Carnegie Medal for Philanthropy.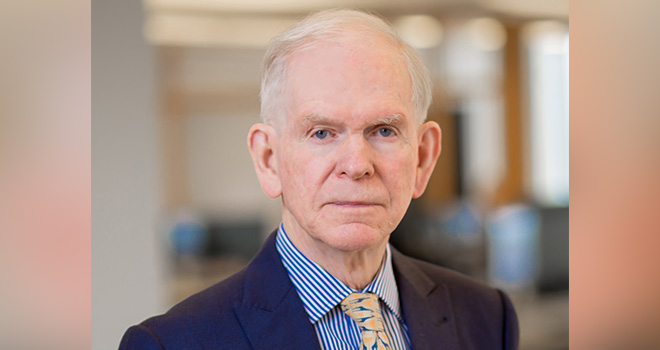 Thomas Hoenig is a Distinguished Senior Fellow at the Mercatus Center at George Mason University. Prior to joining the Mercatus Center, Mr. Hoenig served as Vice Chairman of the Federal Deposit Insurance Corporation from 2012 until 2018. In that capacity, he oversaw FDIC operations and policy related to deposit insurance pricing, bank supervision, and financial stability and bank resolution. He served as Director of NeighborWorks America, which was established by Congress in 1978 to address housing issues nationwide. He also served as a member of the International Association of Deposit Insurers' board from 2012 to 2017, and as the President and Chairman from October 2015 to October 2017.

Previously, Mr. Hoenig was President and Chief Executive Officer of the Federal Reserve Bank of Kansas City and a member of the Federal Reserve System's Federal Open Market Committee from 1991 to 2011. Mr. Hoenig was with the Federal Reserve for 38 years, beginning as an economist and then as a senior officer in banking supervision. As President and Chief
Executive Officer, he led the Federal Reserve Bank of Kansas City during the Great Recession and the banking crisis of 2008 and 2009. During his time with the Federal Reserve, Mr. Hoenig chaired several key committees including the Conference of Presidents, the Committee on Bank Supervision, Regulation and Legislation, and the Information Technology Oversight Committee. Also, during his tenure Mr. Hoenig organized and hosted the Federal Reserve Bank of Kansas City's Jackson Hole
economic symposium for global central bankers. Mr. Hoenig is from Fort Madison, Iowa and received a doctorate in economics from Iowa State University.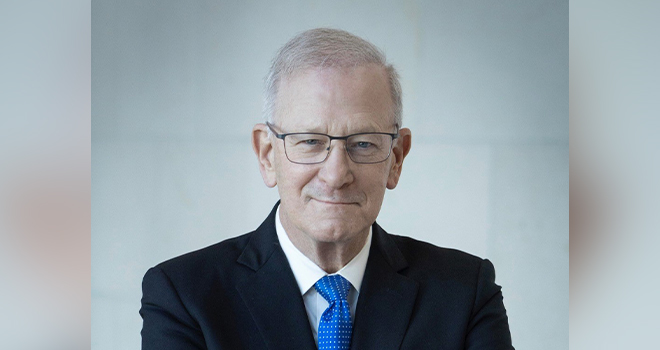 Robert D. Kaplan is the bestselling author of twenty-one books on foreign affairs and travel translated into many languages, including The Tragic Mind, Adriatic,The Good American, The Revenge of Geography, Asia's Cauldron, Monsoon, The Coming Anarchy,and Balkan Ghosts. He holds the Robert Strausz-Hupé Chair in Geopolitics at the Foreign Policy Research Institute. For three decades he reported on foreign affairs for The Atlantic. He was a member of the Pentagon's Defense Policy Board and the U. S. Navy's Executive Panel. Foreign Policy magazine twice named him one of the world's "Top 100 Global Thinkers."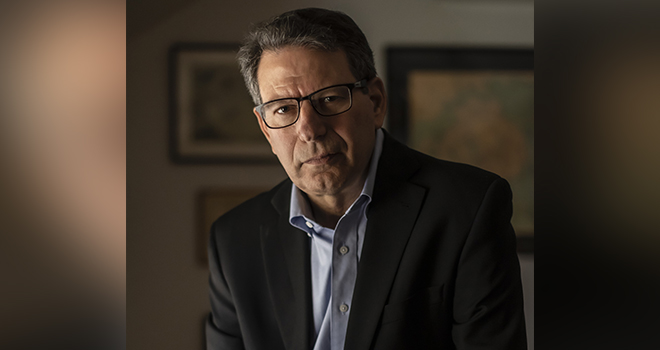 Fred Hickey is the editor of the newsletter The High-Tech Strategist, which he has published monthly for the past 34 years. The newsletter focuses on general macro issues, technology and precious metals. He was a member of the renowned Barron's Roundtable for a decade. Prior to founding the newsletter, he was employed by General Telephone & Electronics (GTE) in various financial roles for over ten years. Fred graduated from the University of Notre Dame with a degree in business administration/accounting. He resides with his wife Kathy in their homes in Nashua, New Hampshire and Playa Hermosa, Costa Rica.